All are welcome to our annual Mission Conference with Jay and Judy Smith!
Friday evening, Dec 1, at 7:00

Saturday morning, Dec. 2, at 10:00 with brunch at 11:00

Sunday morning, Dec. 3, at 9:45 and 11:00 with lunch after the worship service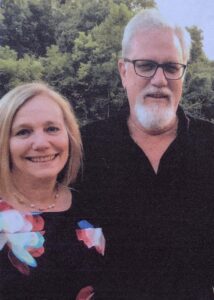 Adult Sunday School at PCofPB includes a video and teacher-led discussion of Bible or current topics. Wayne Adams is currently leading a series called Trite, Not True.
During Sunday school and
KidZone
, PCofPB kids are getting "back to the basics" with our Answers in Genesis curriculum.
Pastor Gene is teaching a series on the book of Romans on Sunday mornings during the 11:00 service.
I Corinthians is our topic on Sunday evenings at 7:00. Everyone is encouraged to come out and participate with comments and questions during the service.
People's Church is partnering with Right Now Media, a ministry that offers thousands of online Christian resources, to offer free access to all People's Church members and attendees.
The November "Praise and Praises" service is coming soon. Bring cookies, if you like, for a time of fellowship after the service Sunday evening, November 26, at 7:00.
Starting the first Sunday evening in November, the P.M. worship service will begin at 6:00. Choir practice will begin at 5:00.